Yes!

You can offer free trials for products with a purchase type set to 'Recurring', such as a subscription .

You can find your products by navigating to Sell > Products in the black lefthand sidebar of the Movement admin.

Click on an existing product (or create a new product) with a 'Recurring' purchase type. In the 'Free Trial' input, specify the number of days you'd like subscribers to be able to trial the product for, before they are billed for it.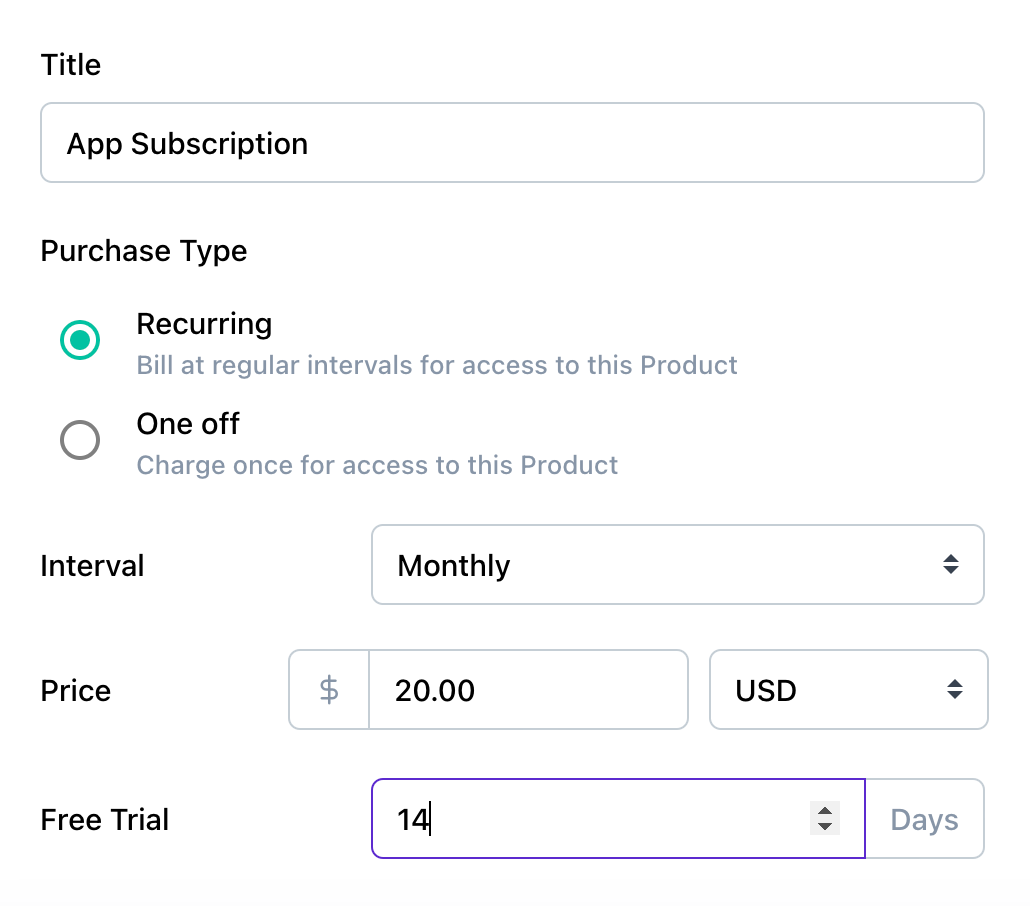 Note: you will not see the Free Trial option it the product is set for 'One off' payment.

Assuming the above product setup above, this is what your users will see when they go to purchase the product in your app: