In order to connect Stripe to your Movement app you must first have a Stripe account. If you do not already have a Stripe account the good news is we have made it easy and integrated the process in our Admin . Before commencing you will need:
1. Copy of your Passport or other ID document
2. A copy of a utility bill
To get started navigate to the Payment Settings tab in your 'Account' area. The 'Account Area' can be accessed by click the 'Account' button at the bottom of the black lefthand sidebar.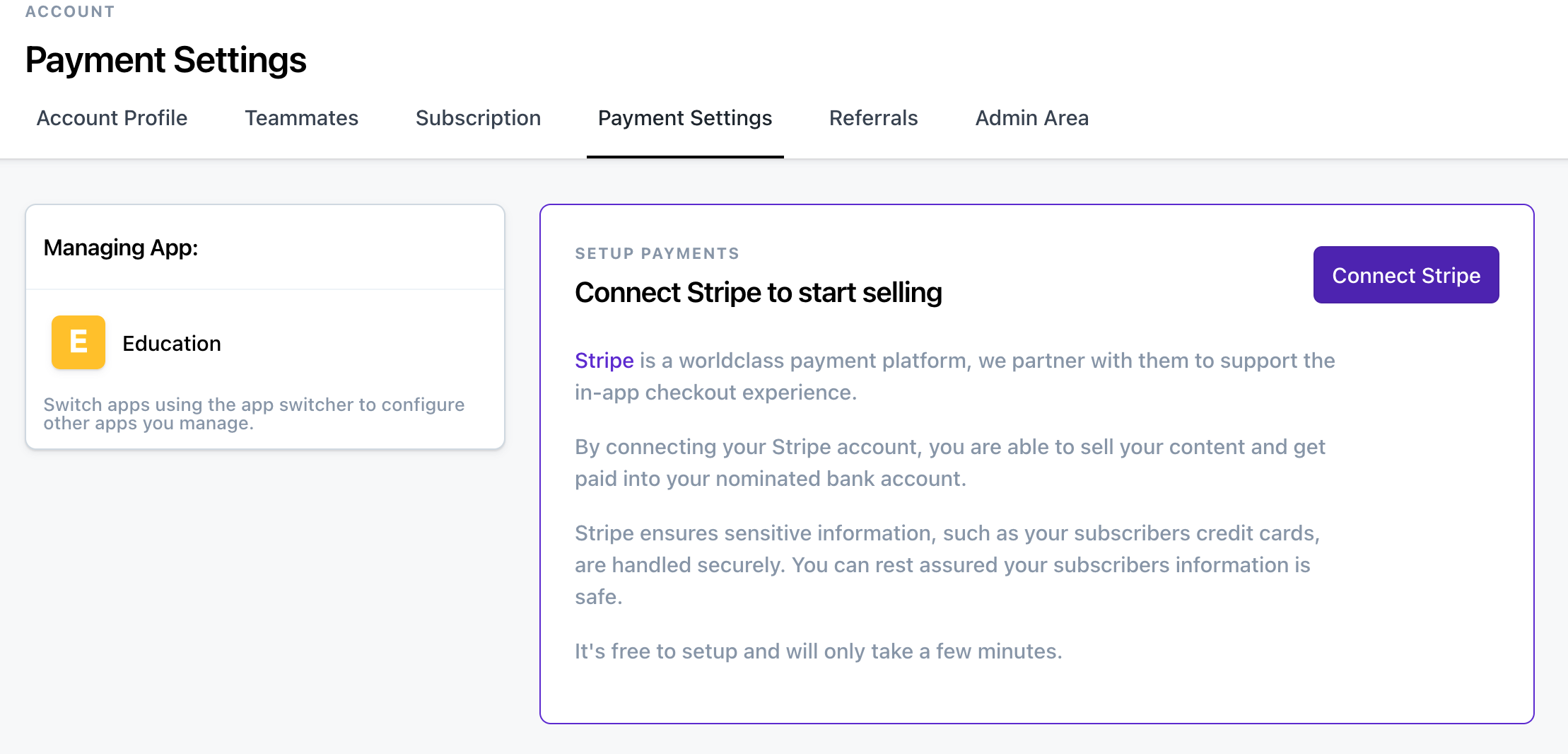 Click the 'Connect Stripe' button.
You will be taken to Stripe where you will need to connect your existing account, or go through the account creation process by completing the forms required if you don't already have an account.
FINALISING THE SET UP IN MOVEMENT
Upon completion you will be redirected back to the Payment Settings tab in your Movement admin. You will notice now that the Stripe Account has been connected a new button will appear "View Stripe Dashboard" . You will also notice a 'Tax Settings' area. If you are required to charge tax, check out our article on how to set up Stripe tax with Movement.