Hitting 1000 active members in a single month is an exciting milestone for any creator. However, you might be wondering what happens when you surpass this number of active members. Active members are defined as individuals who have logged into your app in the last 30 days. As you may already know, our Base, Pro, and Business plans all come with an included active member quota of 1000 per month.

We provide a straightforward process to increase your active member quota as your community grows. If you expect your active member count to exceed 1000 a month, additional quota can be purchased for just $25 per 250 additional active members per month. Instead of being constrained by a fixed user limit, you can expand your capacity incrementally to match the size of your audience. To increase your active member quota, navigate to the Account > Subscription section in the admin, then hit the purple 'Upgrade' button. There, you will find a dropdown list from which you can select your desired monthly active member quota.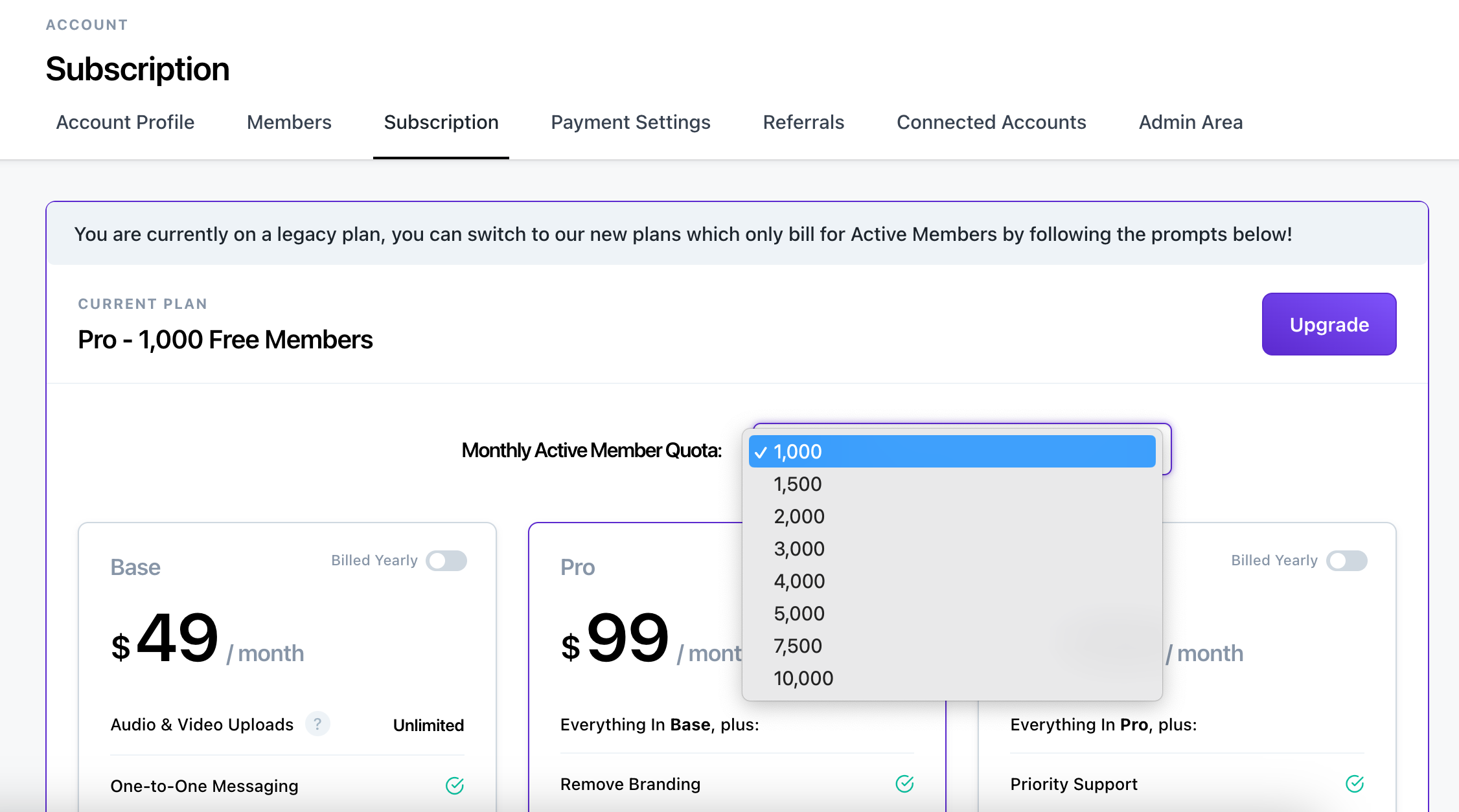 This user-friendly upgrade process allows you to continue your growth trajectory without any interruptions or difficulties. We understand that it can be tricky to predict your app's growth accurately. It's possible that you might exceed your member quota faster than expected, especially during the initial stages of growth. That's why all of our paid plans, come with surge protection. Our surge protection waives any fees for exceeding your quota in the first month. This allows you to accommodate an unexpected influx of new active members without incurring any additional costs.

With Movement, surpassing the 1000 active member mark is not a cause for concern but rather a milestone to celebrate. Thanks to additional active member quota options and surge protection, Movement equips you with all the necessary tools to manage your growing community effectively and affordably, so you can keep building, growing, and moving forward with confidence.