Movement's form builder allows you to create forms that can be triggered when your clients click on a button. Forms support the following response types: Short Answer, Long Answer, Acceptance, Number, Multi Select, Image Upload, and Date. Here is a short video you can watch to learn more about setting up a form.
When a member of your app fills out a form, their responses are captured in your Movement admin. You can use these responses to track the member's progress over time. Navigate to Engage > Members and click on the name of the member whose submission you'd like to view. The responses to any form they have filled out will be visible under the "Recent Submissions" heading. As forms allow image uploads, your members can submit progress photos at various stages throughout a program.
Here is an example of how you could set up a progress picture form that clients can submit at various points throughout a program: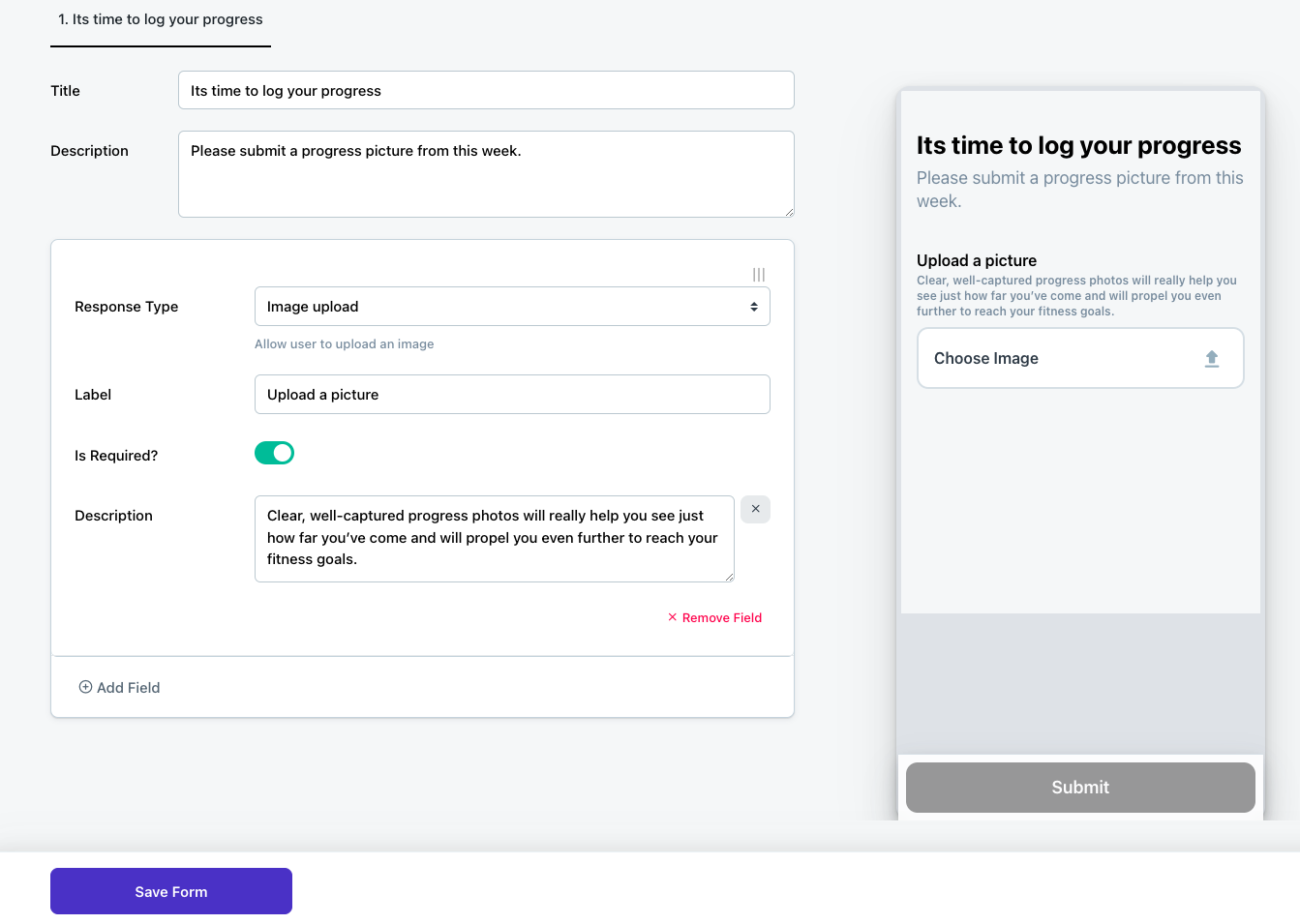 You could put the button that triggers this form at the end of the page for each week of the program. In this example, the above form will be triggered by the "Submit Progress Photo" button shown below: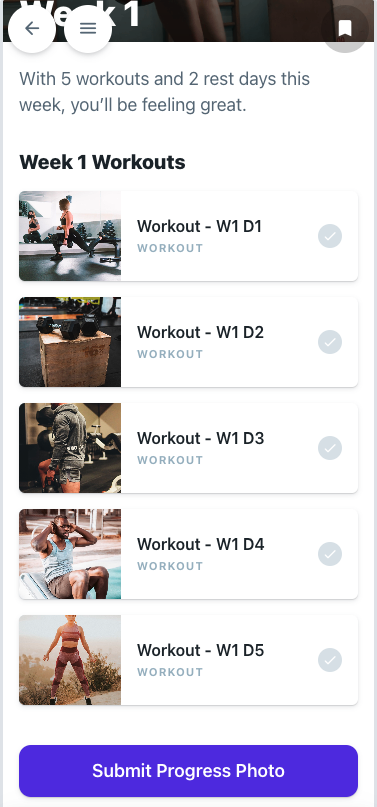 You could also add this button before the first week of the program and after the last week, or wherever else you'd like the form to be triggered. The important thing is to use the same form in multiple parts of your program to track progress over time. Using the same form allows you to compare the submissions of the form over time side by side in the Movement admin, and will make tracking a member's progress much easier.

You could also set up forms for clients to journal their meals. Here is an example of a form a trainer has set up where members can choose what meals they'll eat from the app's meal library for the week: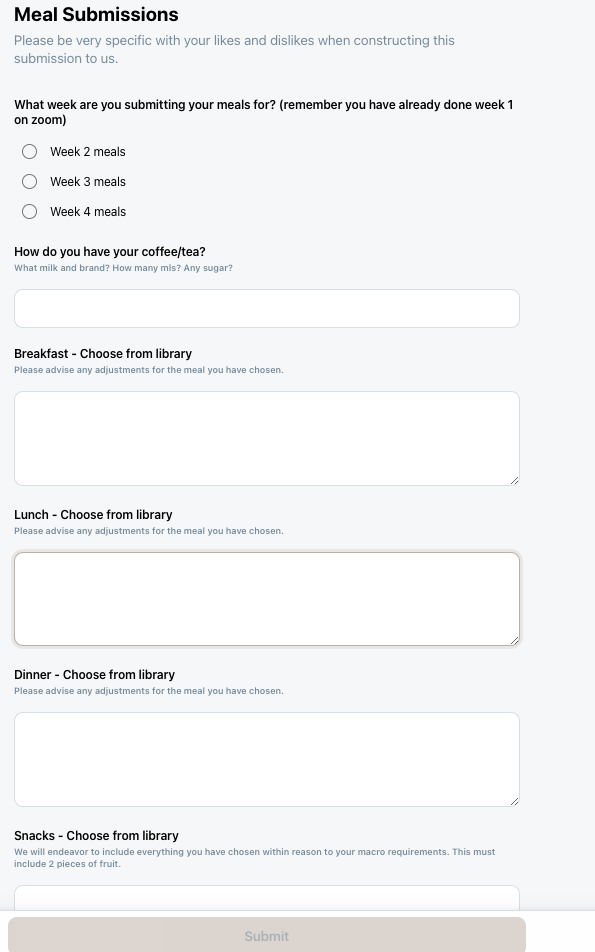 Members can request any necessary adjustments in the form and advise the trainer of what kind of snacks/ drinks they typically have. This information allows the trainer to customise a weekly meal plan for a specific member of the app, that fits their macronutrient requirements.

Forms are extremely versatile and can be used to capture all kinds of data about your members, allowing you to tailor specific programming and nutrition to suit their needs. These are just a couple of examples of how you can use forms to track progress and nutrition, but the possibilities are endless. We are currently working on a new form submission block that will be available in the block library soon, making it easier for users to view their submissions over time.