In terms of what your members will see when they access your app, the core user interface such as my content, account details, settings, built-in features, push and email notifications etc, can be translated into your chosen language in your global app settings thanks to our new Internationalisation update. This will set the default language for your app's core interface and notifications. Currently supported languages are English, Spanish, Norwegian and Dutch but we will be rolling out support for more languages soon.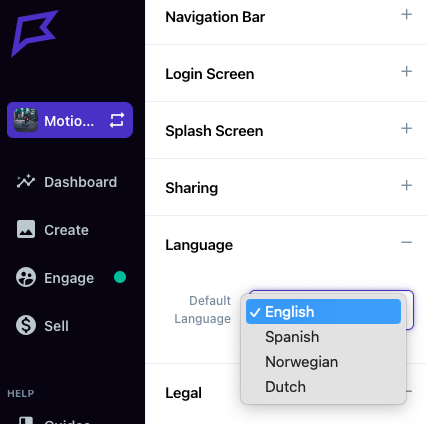 Members can override the default language a creator has set for the app by navigating to their 'Account' section, then clicking 'Account Details'. Under 'Your Details' they will need to click 'Language', select their Language of choice, then hit the 'Update Language' button. If the selected language is different to the default language the creator has set for the app, it will override that setting, and the user will see the core UI, emails and notifications in the language they have selected.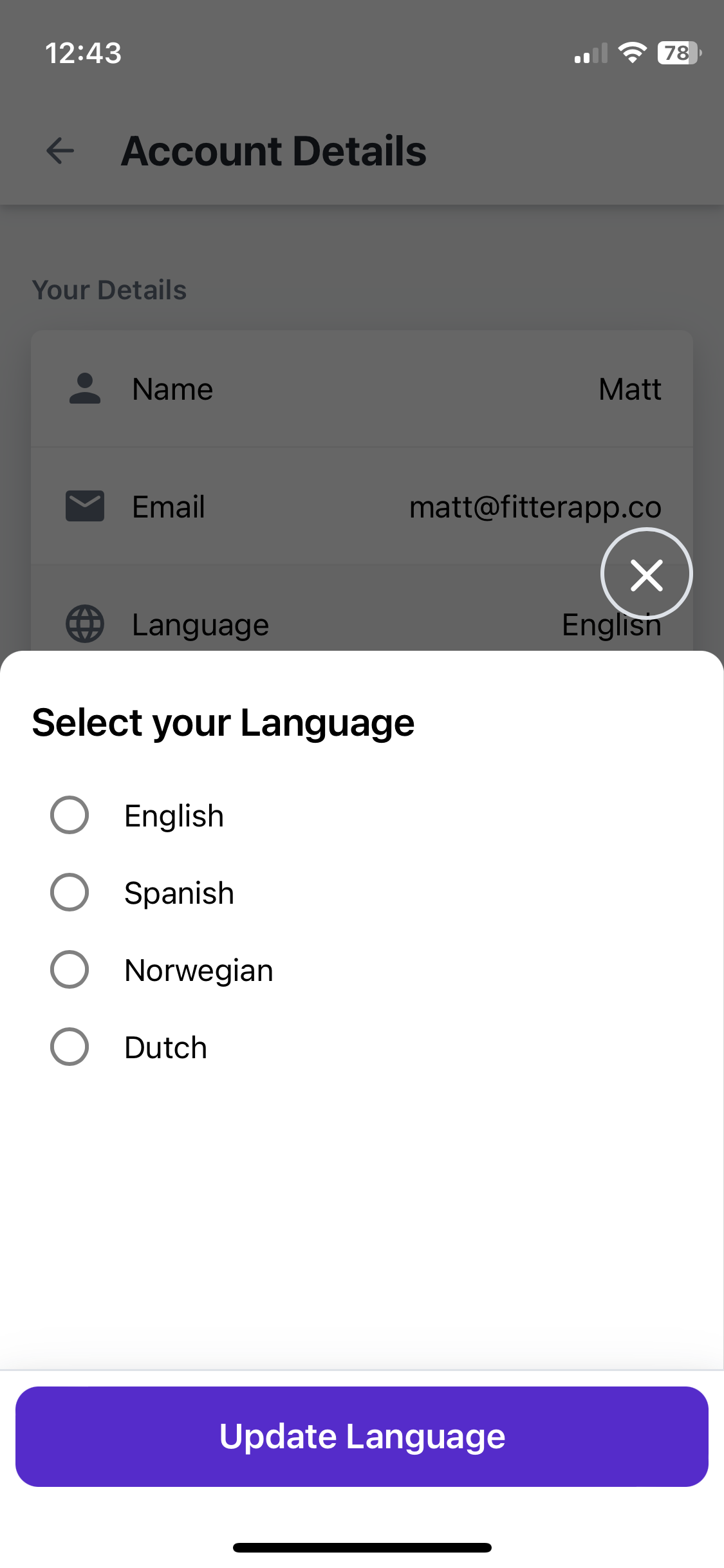 The text you add to your app in blocks is all created by you, so can be created in any language. It is important to note that text in blocks cannot currently be translated. For example we currently have coaches creating their apps in Spanish (https://pablorunner.fitterapp.app/) and Norwegian (https://fitfocus.fitterapp.app/).

The Movement Admin you use to create and manage your app will be in English but can be easily translated in your browser using an inbuilt tool such as Google Translate that can translate pages for you.