Movement's Duplicate feature makes it easy to instantly duplicate pretty much any part of your app. Duplicating is a great way to reuse an existing page, program, workout, exercise, meal, article, form or block elsewhere in your app, or as a starting point when you're making something new.
Duplicating a Page, Program or Workout
When you duplicate a page , program or workout, the copy will have the same blocks, layout, media, and access rules as the original.
To duplicate a page/program, hover over the name of the page or program you'd like to duplicate in the lefthand sidebar. A triple dot icon should appear on the right hand side. Click on this and hit 'Duplicate'.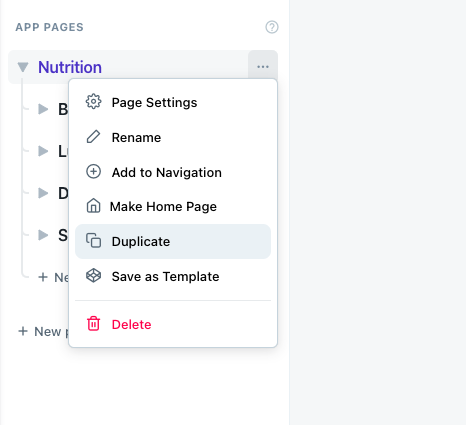 This will create a copy of the page or program and will copy all of the content and sub pages across. This page/ program and it's subpages will retain all of the original structure and access rules. You can rename this whatever you like and add, edit or remove whatever content and pages you would like.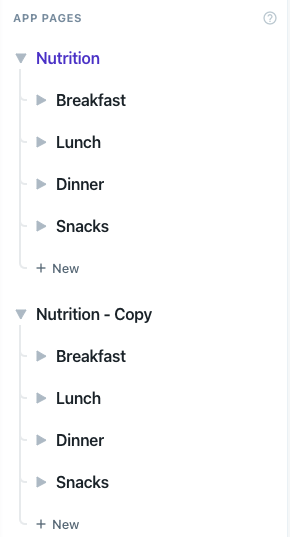 The duplication process is the same for other content items and forms. Simply navigate to the content item you'd like to duplicate and follow the same process as above:

How titles and URL slugs copy
Copies of pages, content and forms will have the same title as the originals with "(- Copy)" at the end.
To change the titles, open the copy's settings and rename the title to whatever you would like.
URL slugs
Copies of pages, programs and workouts use the same URL slug with a sequence of random characters on the end.
You can change these URLs anytime in the settings of the Page or Program.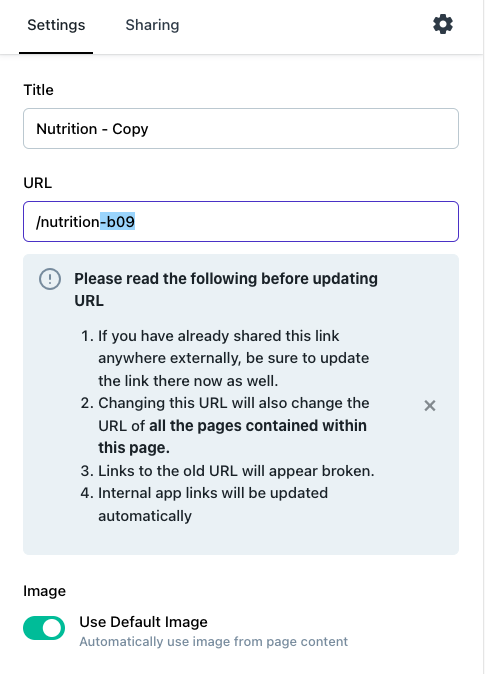 Duplicate a block
Duplicating a block is super easy in Movement. Simply click on the block you'd like to duplicate and click the 'Duplicate' icon on the small action bar menu that pops up. This will create an exact copy of the block that will appear directly beneath the original. This is a great time saver if you want to use the same type of block again but change the text, media or content in the block.